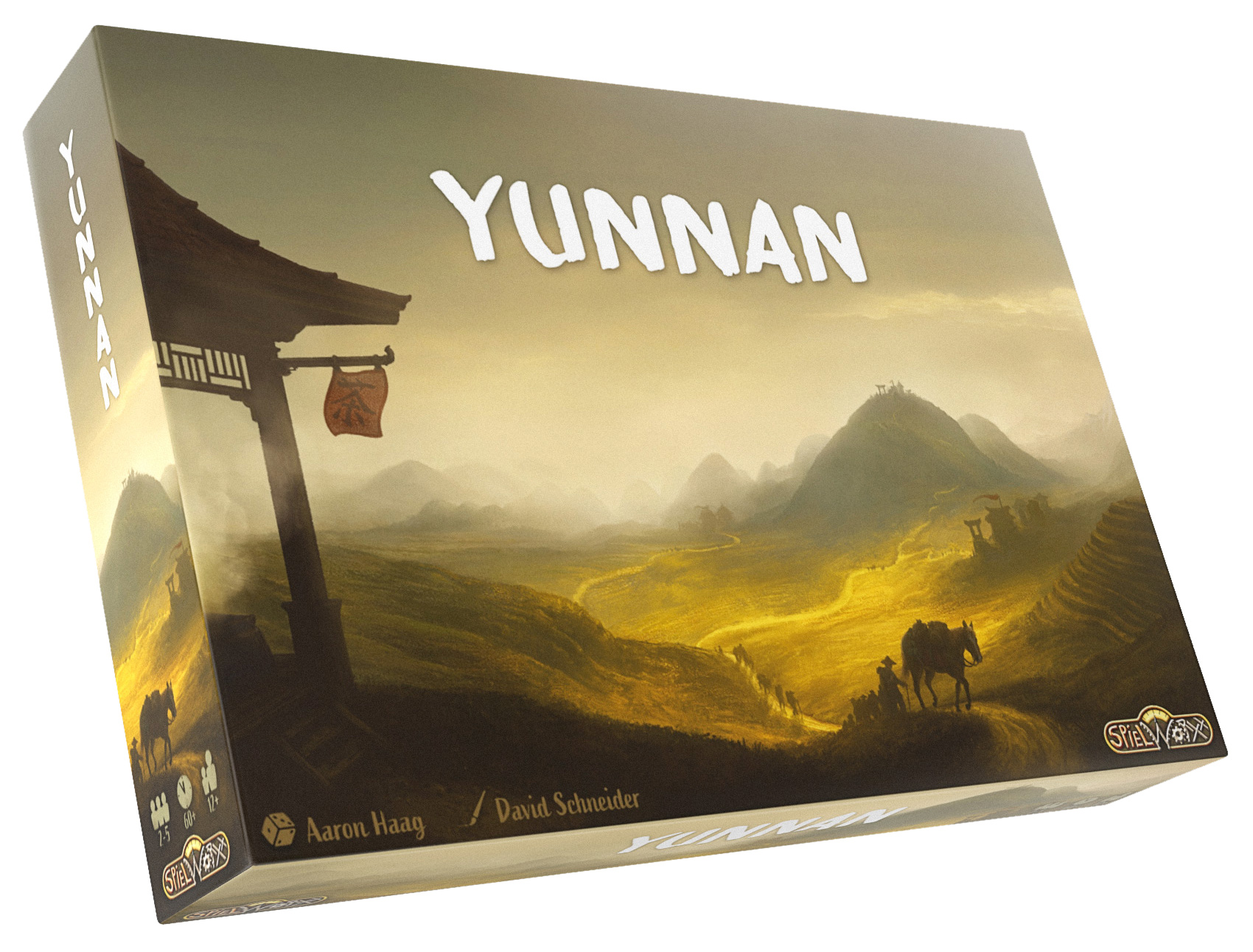 Complete Illustration and Graphic Design for "Yunnan", including the box, board, cards, coins, tokens, wooden components, rules and mockups.
The task was to create completely new visuals for the 2nd edition of Yunnan. Working from the existing rules and the previous version of the game, this project required to cover a lot of details while integrating all the systems efficiently as well as elegantly.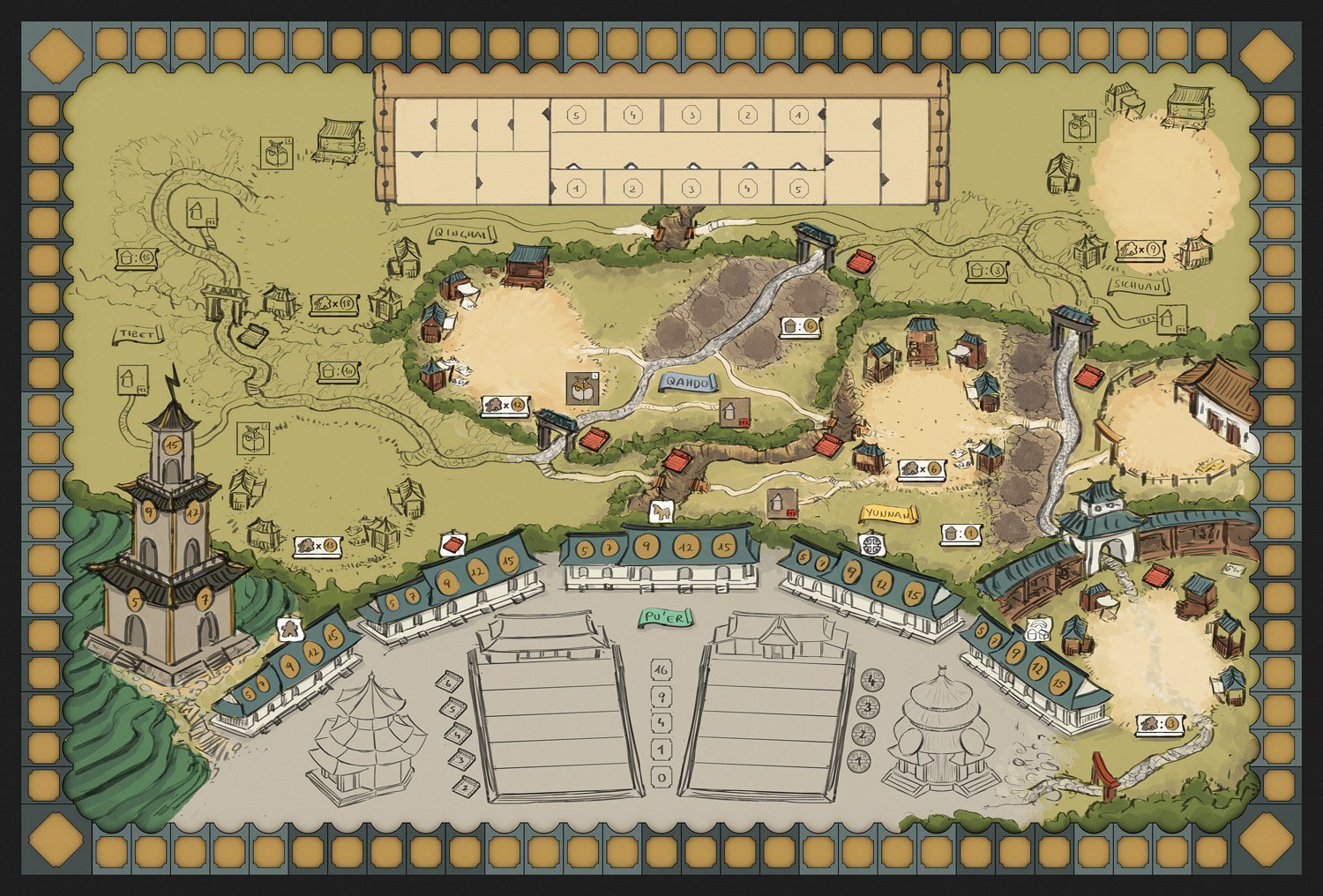 Board: Initial Sketches
After taking some time to research the material as well as some visual development to narrow down the style, in the next step, I created several sketches to try out different ideas and arrangements to see how all the elements could fit together.
Board: Drawing & Graphic Design
After landing on a good layout, a more detailed drawing of all the elements was created. Simultaniously I designed the graphic elements to make sure they fit the project perfectly.
Wooden components, coins, tokens, cards and mockups
Aside from the board, I designed 11 wooden components, a punchboard for the coins and tokens, as well as a stack of cards for the 2-player version of the game.
For the back of the box and marketing purposes, I created a 3D mockup of the game and all it's components – as seen here.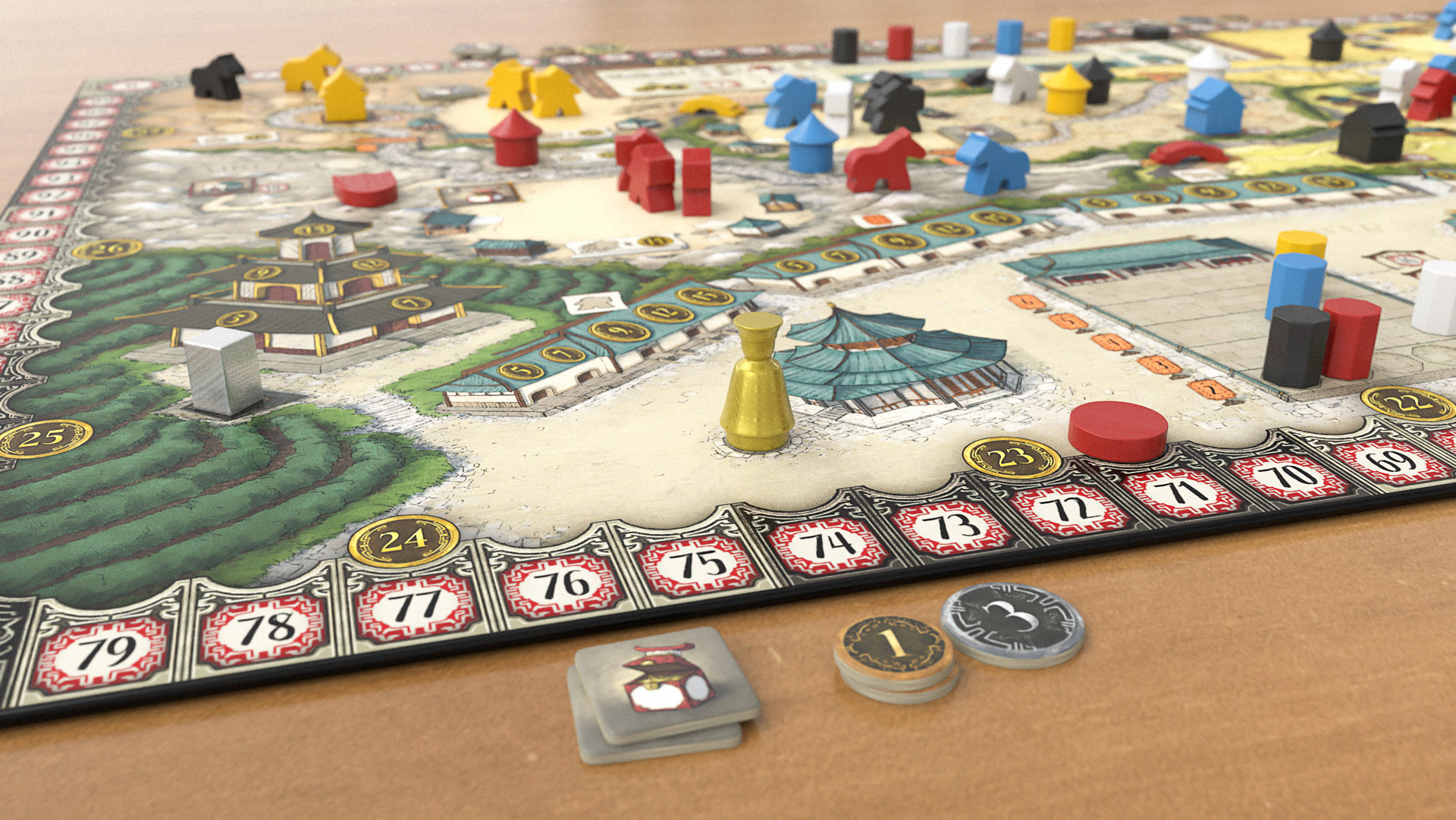 Cover
For the cover, the author wanted to feature the main elements of the game through the use of silhouettes in front of a moody landscape.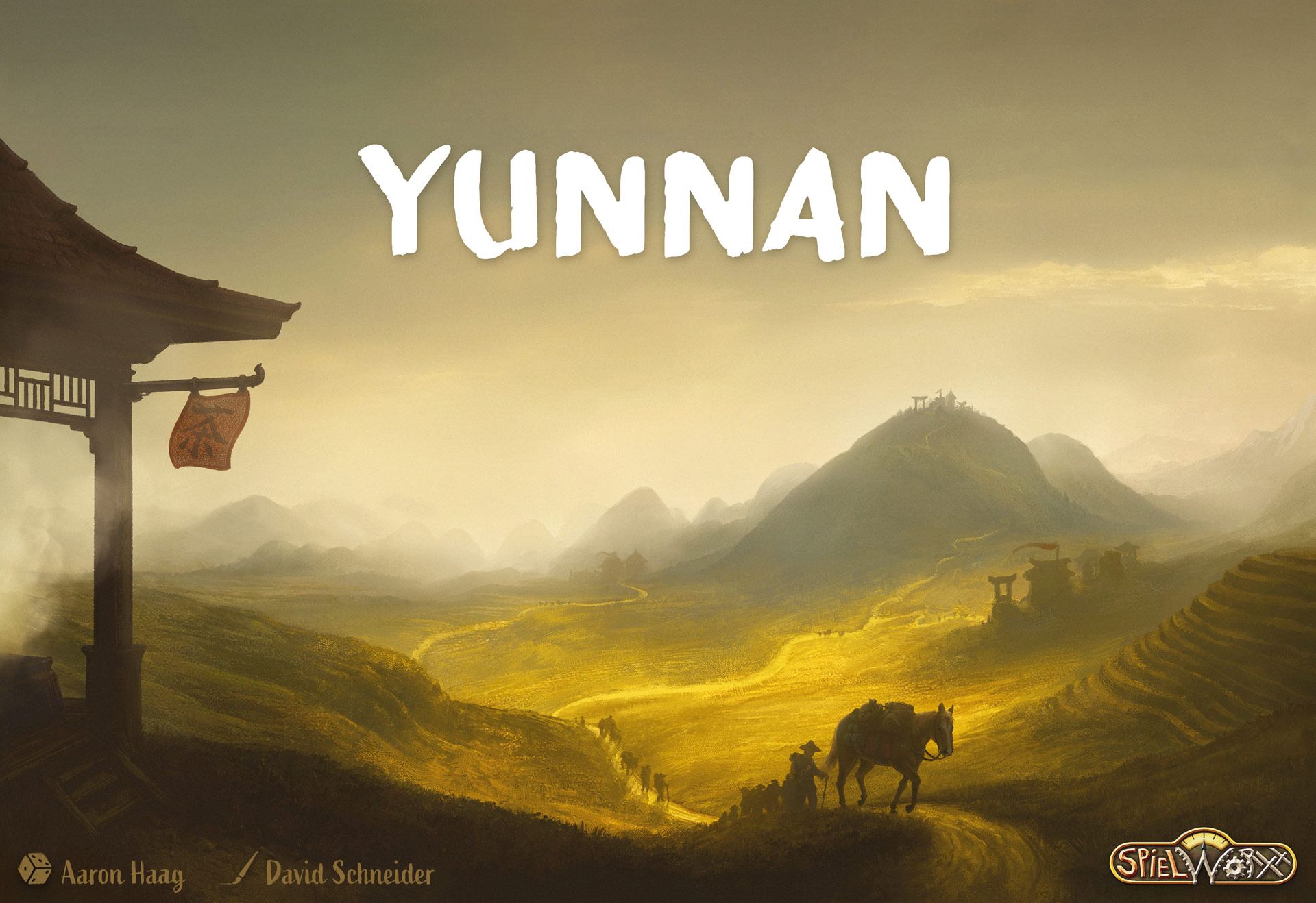 Rules
In addition, I layoutet and filled the 20-page rules with the text and visuals – in German and English.