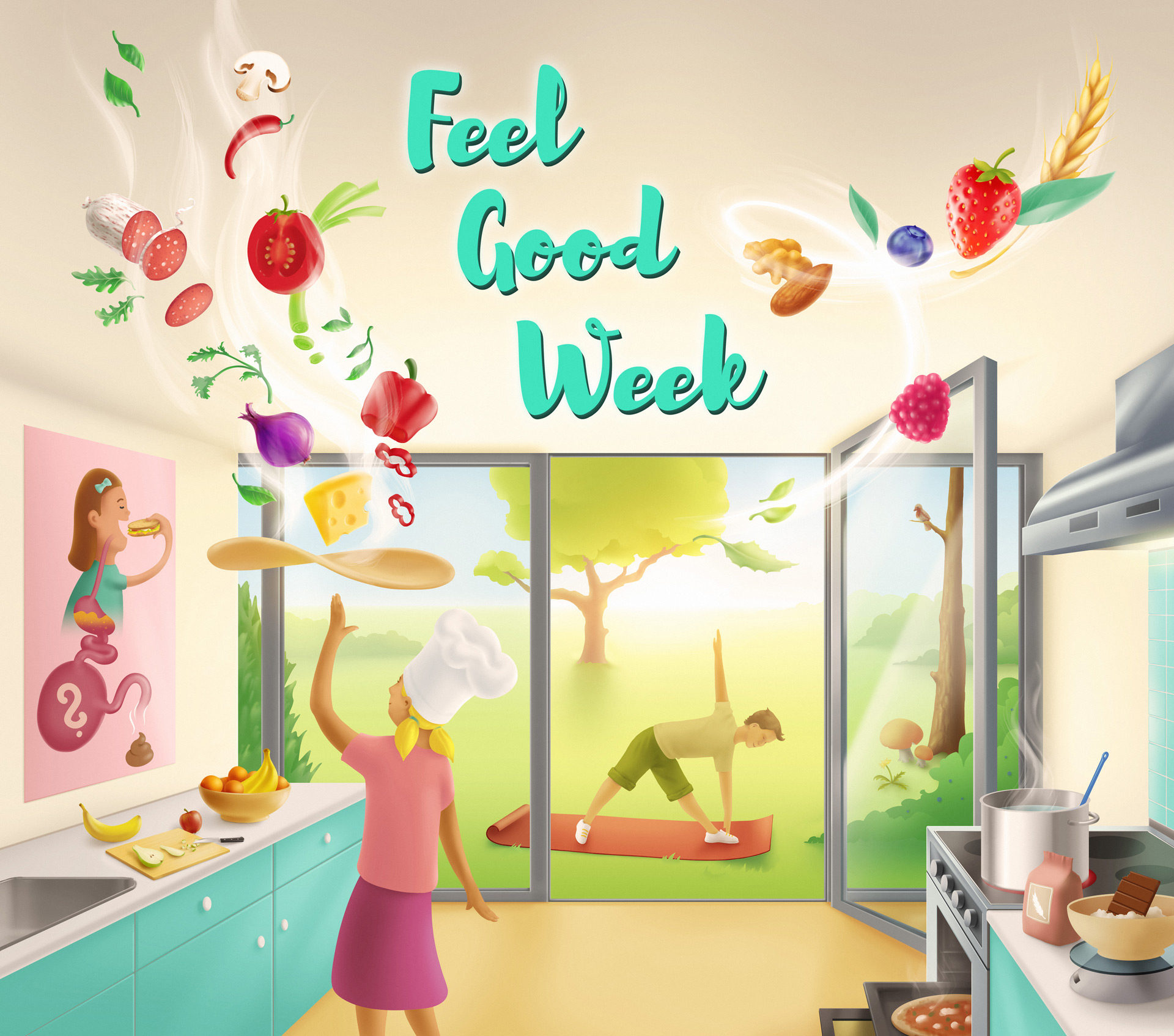 To promote their holiday program, the Talencenter | WKO Styria,
commissioned three illustrations, showcasing the available activities.
While the focus for the "Feel Good Week" was healthy food, exploring wild herbs, how digestion works and exercise, "Active Coding Week" is all about.. well.. coding and being active! For the "Talent Week" topics such as science, engineering, climate change and sustainability as well as coding and music had to be covered.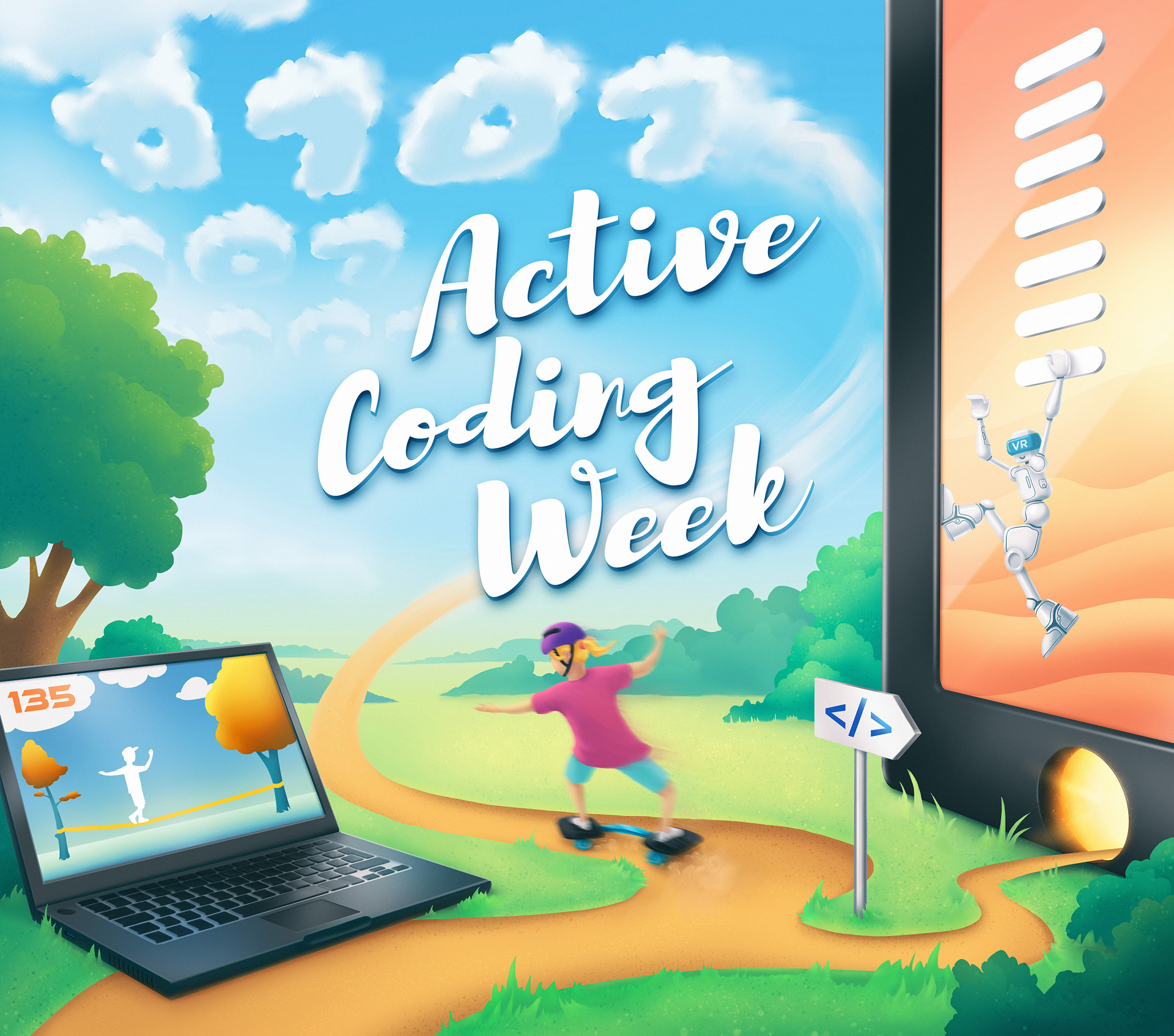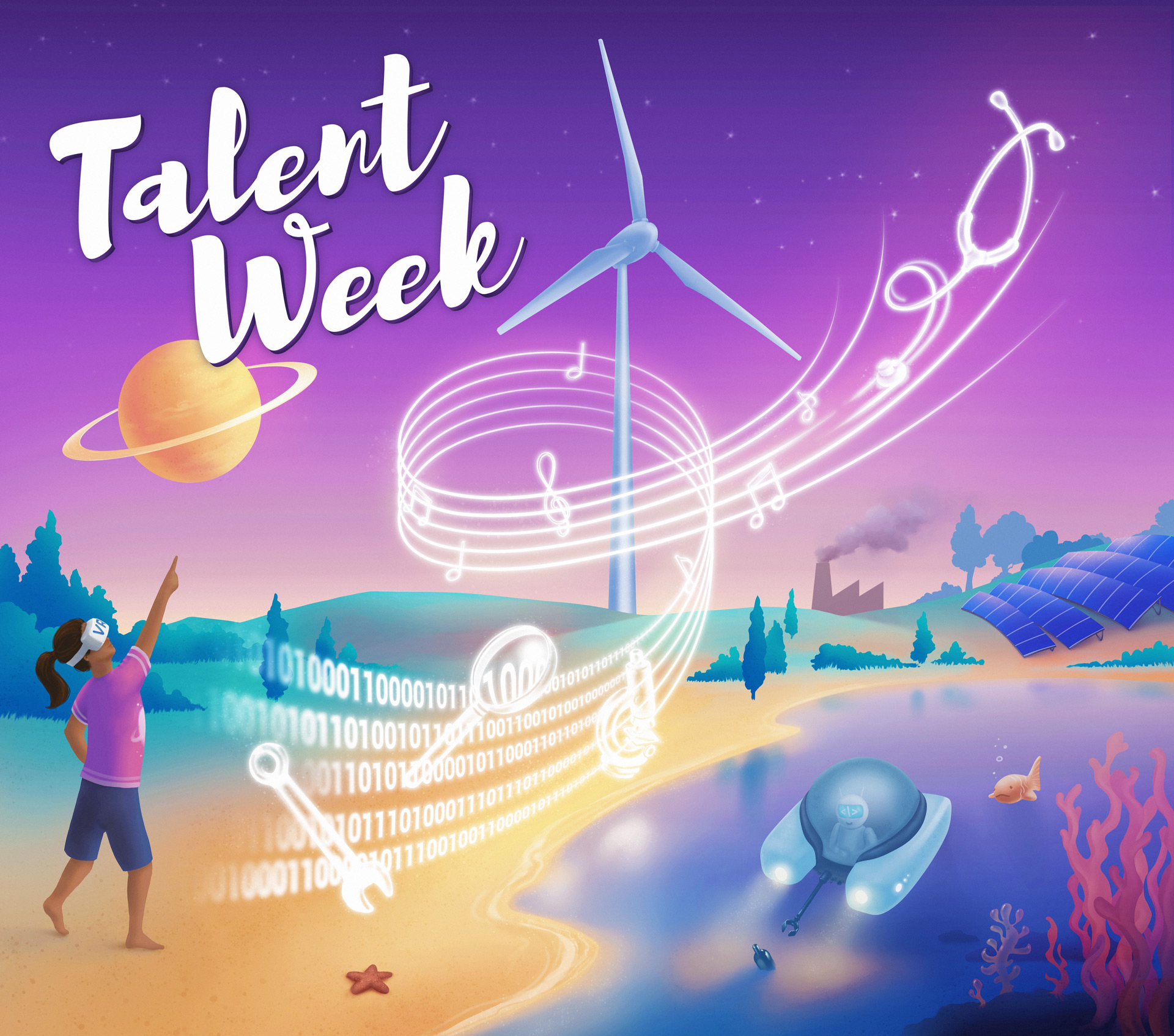 For all of these, several quick concept sketches where created, to make sure the client and myself are on the same page from start to finish.