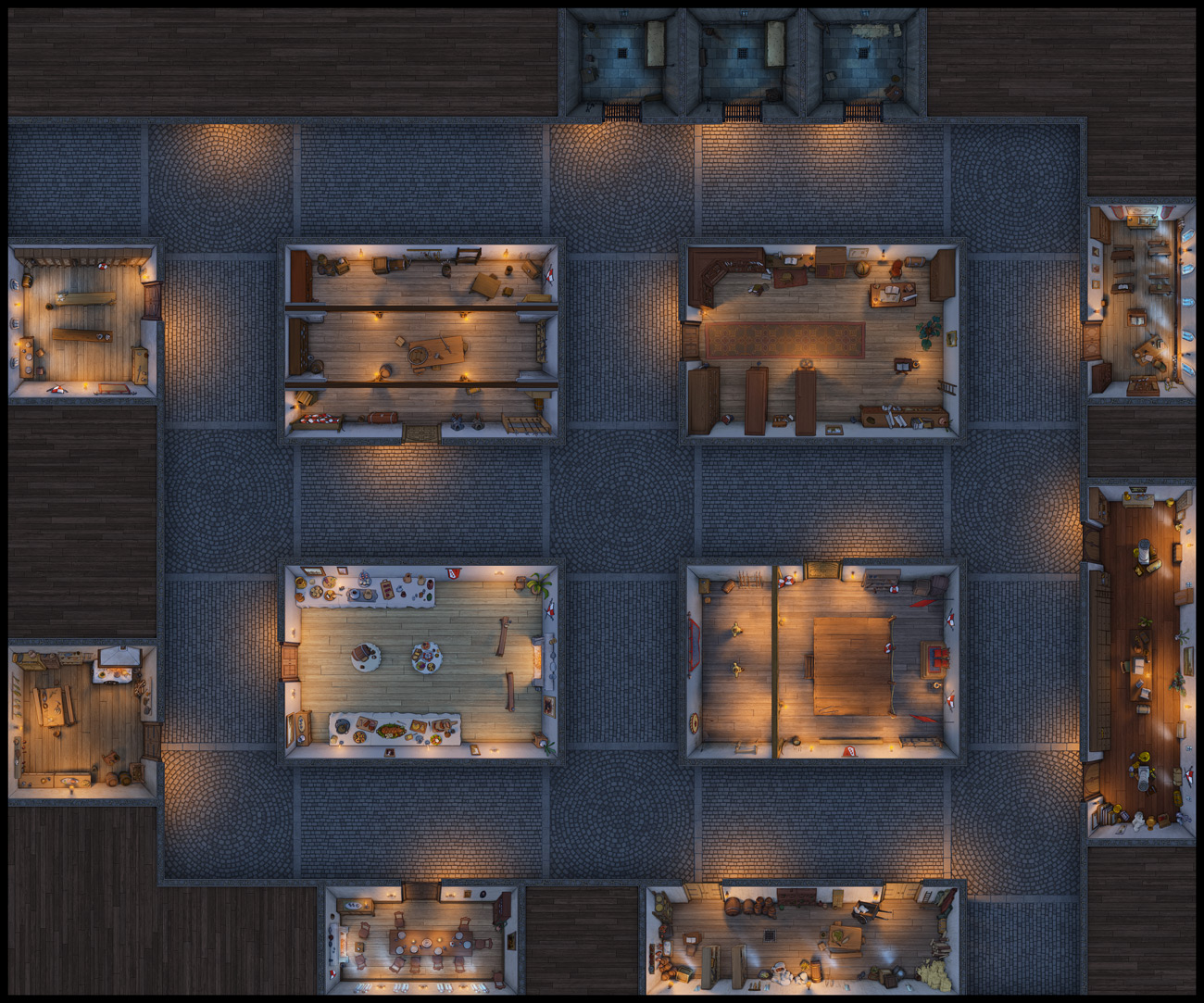 Main board for the soon to be released board game "Goblin's Heist"
Working only from a simple room plan, every room was designed and decorated according to it's function, supporting the theme of a large manor at night, that will be the target of a goblin heist, searching the rooms for treasure.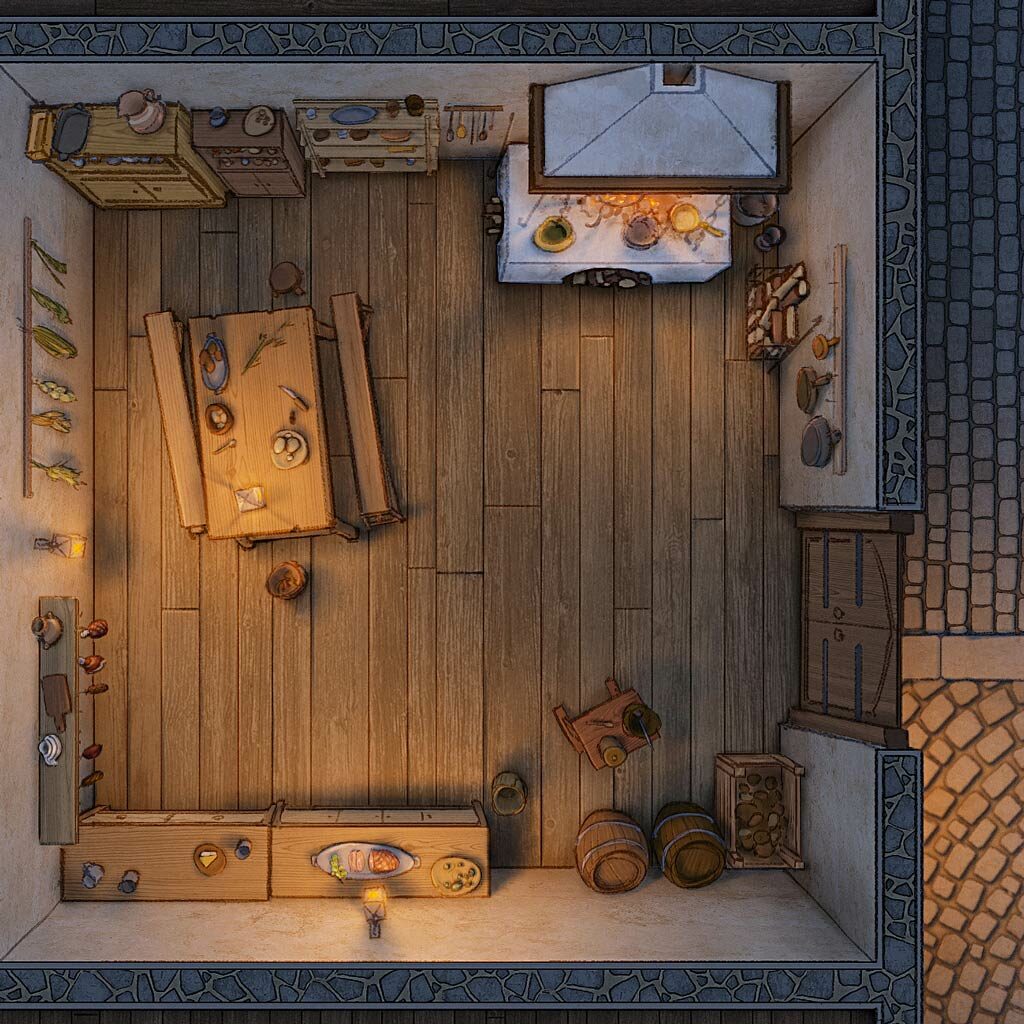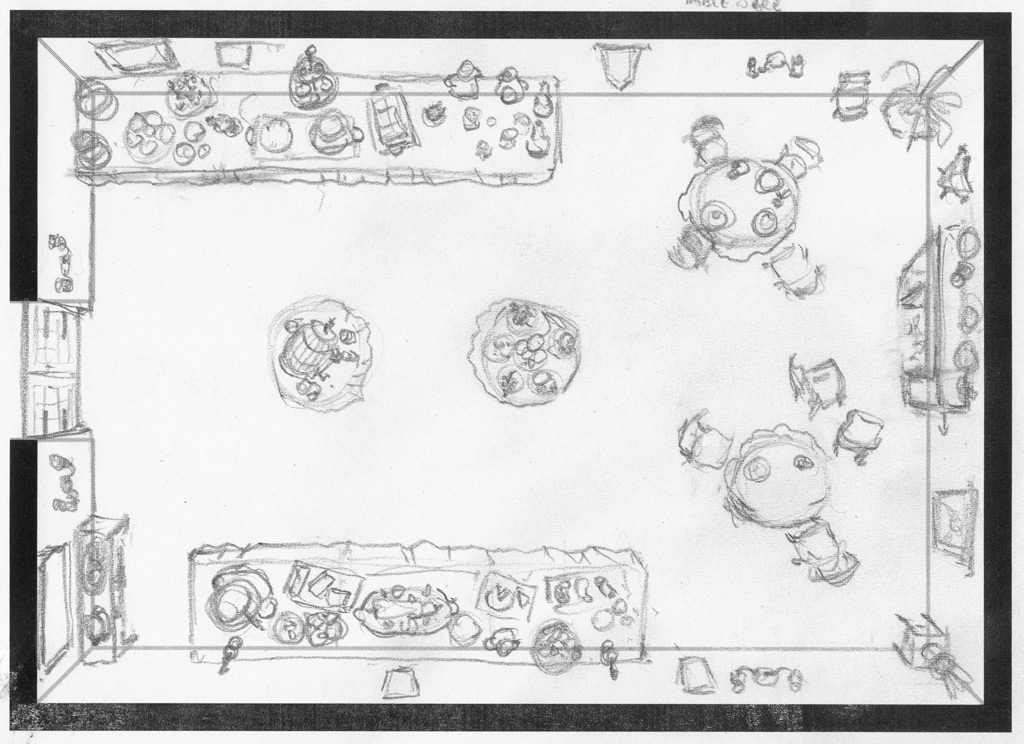 Initial Sketches
The first step was to create rough sketches for each room, to nail down the overall layout and arrangement of objects and details. This sketch shows the buffet room.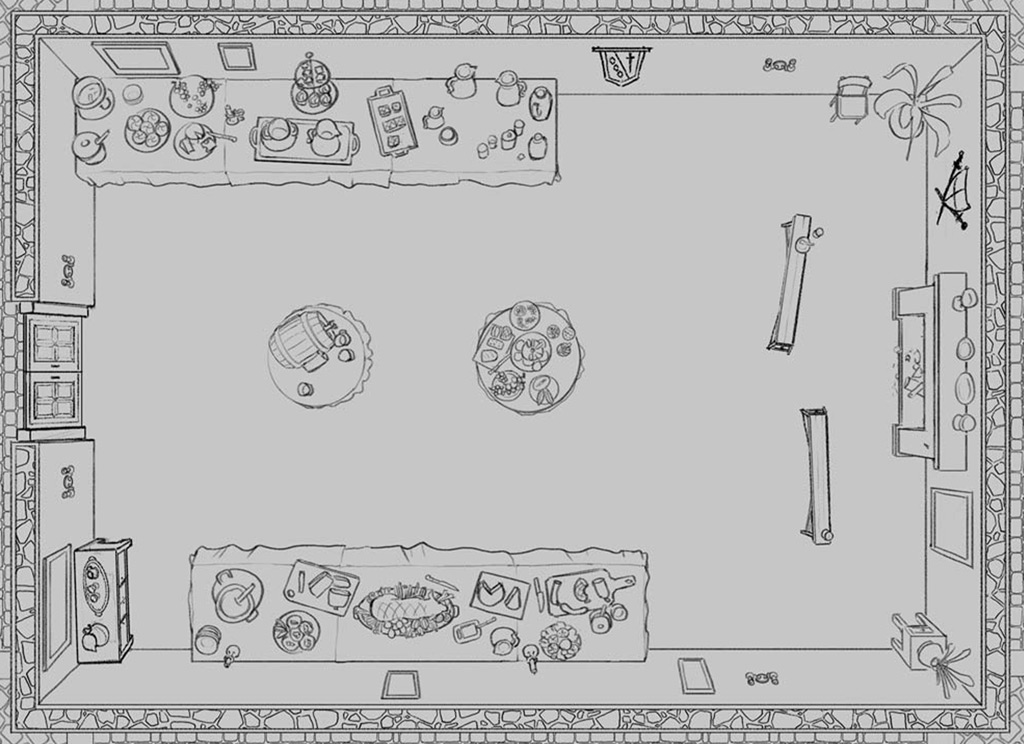 Drawing
Once approved, all rooms where drawn out in detail, before working in colors and lighting to create the finished look.